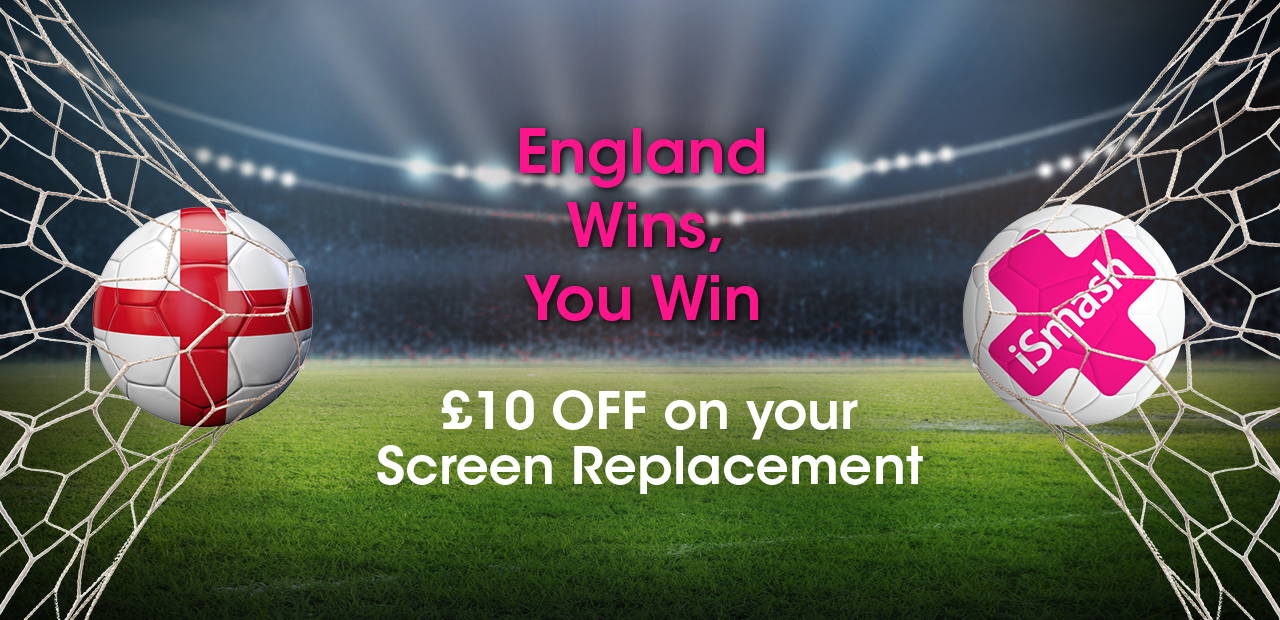 Every time England win a World Cup game, we're giving you a MASSIVE £10 off ANY screen repair when you book your appointment via our website booking system.
Simply show
this page and when you go into store to pay for your repair, give them code ENGLAND10 to receive your £10 off!
The more they win, the more you win!
*Only available when making an online booking.*